SERVPRO Is Ready to Help | SERVPRO® of East Lansing/Haslett
5/24/2022 (Permalink)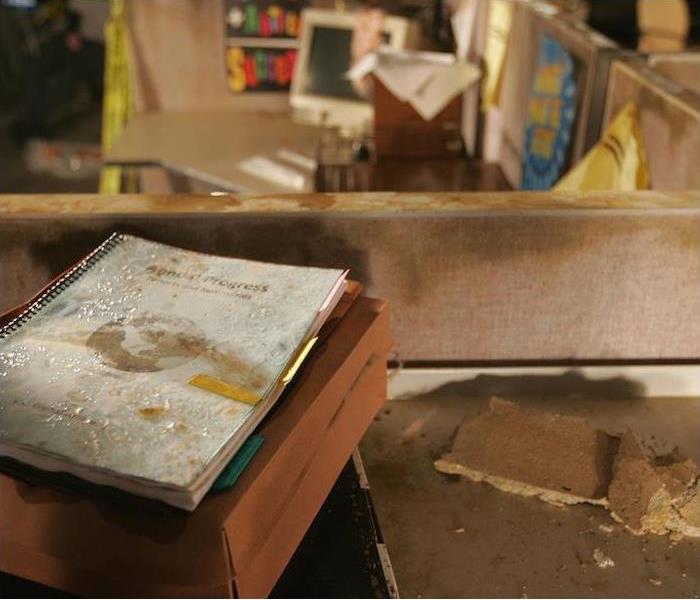 SERVPRO of East Lansing/Haslett are your local commercial restoration experts. Contact us today should you experience any damage.
You are well aware as a business owner that managing a smooth operation involves the utilization of as much assistance as possible. Significant delays or losses can have a disastrous impact for your organization.
Whatever sort of business or facility you manage, we want you to know you already have a business partner ready to help with cleaning and disaster recovery practically right around the corner. It's like having a loyal ally in charge of an entire aspect of your business's success.
Large Loss Recovery. The most prevalent causes of financial loss for businesses in the United States are fires, storms and floods. Each of these disasters has the potential to inflict considerable damage if restoration is delayed, so do not wait when these occurrences strike—call SERVPRO. You'll communicate with a highly trained staff person who is accessible 24 hours a day, seven days a week to begin the process with you, thereby reducing downtime and speeding your process of resuming operations again.
Emergency Ready Plan. You may or may not know that disaster recovery can begin prior to the event. We can help you in building an Emergency Ready Plan that is deployed on demand. Following a disaster, you might need everything from a temporary emergency chain of command to alternate meeting and work spaces or temporary suppliers. We'll design your plan so that everything can be activated through a single click.
All-Purpose Cleaning. We have solutions for any cleaning need. From highly specialized services like as trauma site cleanup and safe biohazard removal to more generic ones such as carpet and upholstery cleaning, we can offer the whole spectrum of cleaning services to homes and businesses. We've been doing this for a long time, and we've seen and cleaned just about everything!
Restoration Services. The unpredictable happens all the time. You never know when a storm will generate flash floods, when interns could start the kitchen on fire or when a waterline will burst. SERVPRO's repair and cleaning services are necessary in each of these instances. You can trust us to restore the sparkle to your organization after a disaster event, from cleanup to restoration.
Industry Specialization. We can help a vast assortment of industries and businesses as we have spent decades learning the distinct ins and outs of each one. We can assist your company with any one-of-a-kind specialized service or any basic cleaning or repair requirements. In many situations, we'll even enclose the work area to keep it distinct from other parts of your business's everyday operations.
Whatever your recovery need may be, and whatever your commercial property may require, trust SERVPRO to get the job done. Contact us today to get started on an Emergency Ready Plan or find out how we can serve your business.